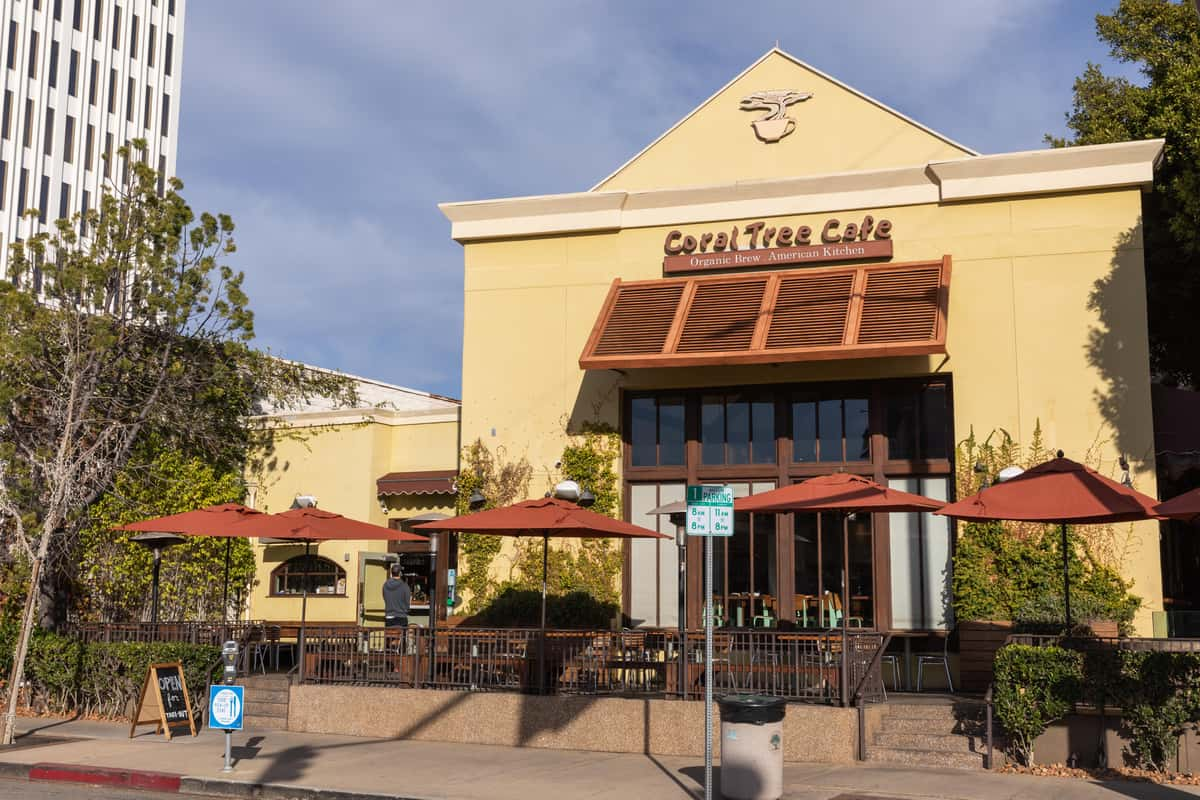 The Joys of Dining Al Fresca at Coral Tree Café
The Joys of Dining Al Fresca at Coral Tree Café
Welcome to Coral Tree Café, where dining al fresca is an everyday experience! Our outdoor patio, surrounded by beautiful Coral Trees, is the perfect spot to enjoy a healthy meal in a casual atmosphere.
At Coral Tree Café, we believe that good food and sustainability go hand in hand. That's why all of our coffee is certified organic, shade grown, and fairly traded. Shade-grown coffee is better for the environment, providing a natural habitat for birds and other species that are migratory, and fair trade practices ensure that small farmers receive a fair price for their coffee. Plus, the end result is a better-tasting, socially responsible cup of coffee for you to enjoy.
But coffee isn't the only thing we do well at Coral Tree Café. Our menu is full of delicious, healthy options that are sure to satisfy your cravings. From our famous acai bowls and avocado toast to our protein-packed salads and sandwiches, there's something for everyone. We also offer a variety of vegetarian and gluten-free options, so everyone can find something they love.
But what really sets Coral Tree Café apart is our commitment to the community. We were founded by residents of Brentwood who wanted a dining experience that was different from what was already available in the neighborhood. And since opening our doors in 2002, we've been dedicated to providing a welcoming atmosphere where locals and visitors alike can come together to enjoy a meal and relax.
So why is it so nice to eat on the patio? Here are just a few reasons:
The atmosphere: A patio offers a more laid-back, relaxed atmosphere than dining indoors. You can enjoy your meal in the fresh air, surrounded by nature, and soak up some sun (or shade) while you eat.
The views: Patios often have lovely views, whether it's of the ocean, a mountain range, or a bustling city street. At Coral Tree Café, our patio is surrounded by gorgeous Coral Trees, adding to the peaceful atmosphere.
The social aspect: Patio dining is a great opportunity to catch up with friends and family in a more casual setting. You can linger over your meal and enjoy each other's company, all while taking in the beauty of your surroundings.
The al fresco factor: Eating outside just feels special, doesn't it? Maybe it's the novelty of it or the fact that it's a change of scenery from your usual dining routine. Whatever the reason, there's something about dining al fresca that adds an extra element of enjoyment to your meal.
The health benefits: Studies have shown that spending time in nature can have a number of health benefits, from reducing stress and anxiety to boosting mood and creativity. So not only are you enjoying a delicious meal on the patio, you're also doing something good for your mind and body.
So the next time you're in the mood for dining al fresca, be sure to stop by Coral Tree Café. Our beautiful patio is the perfect spot to enjoy a delicious, healthy meal in a relaxed, casual atmosphere. We can't wait to serve you!