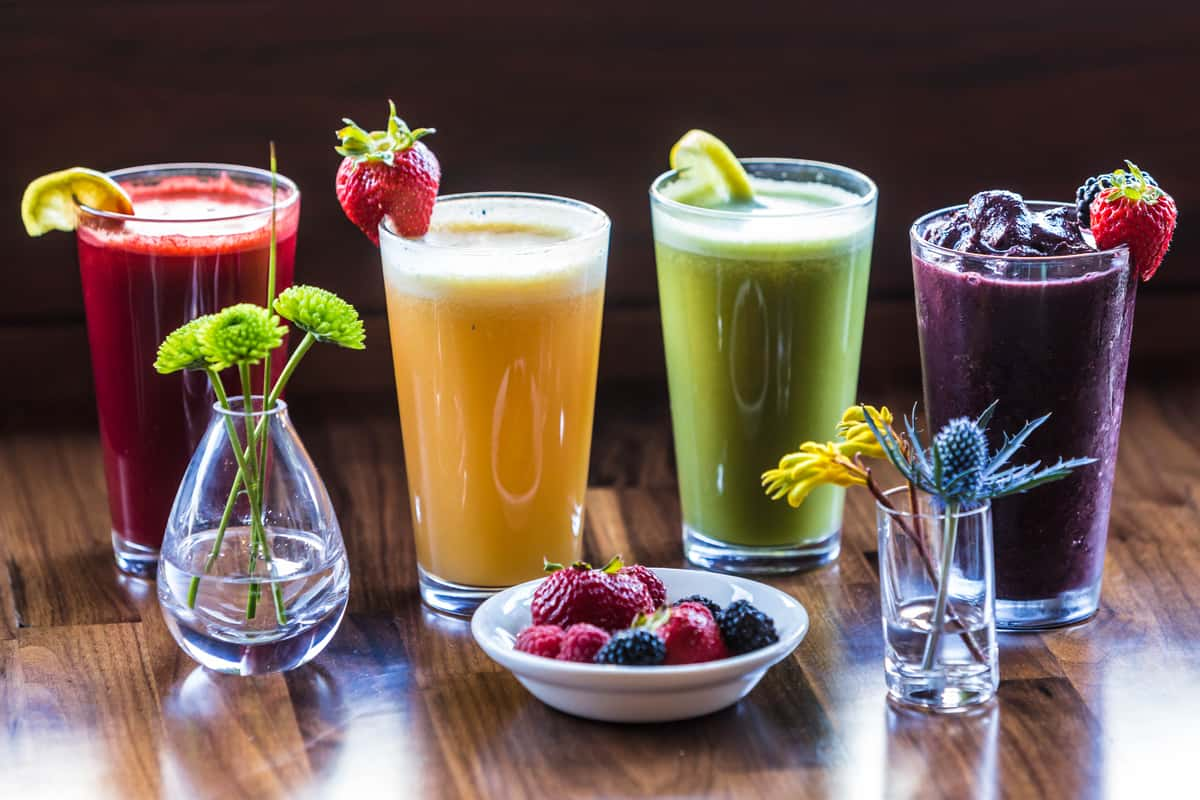 Sip Your Way to Good Health: A Guide to the Fresh Juices and Beverages at Coral Tree Cafe
Sip Your Way to Good Health: A Guide to the Fresh Juices and Beverages at Coral Tree Cafe
Welcome to Coral Tree Café, where we believe in the power of fresh, healthy ingredients. And what better way to incorporate those ingredients than through our delicious selection of smoothies, iced teas, lemonades, and fresh juices?
At our restaurant, we offer a variety of refreshing drink options, each packed with its own unique set of health benefits. Whether you're in the mood for a smoothie, iced tea, lemonade, or fresh juice, we've got something for everyone.
Let's start with our smoothies. We offer three delicious flavors – Strawberry Banana, Blueberry Banana, and Peach Banana – all made with fresh, whole ingredients. Our smoothies are a perfect blend of fruit and creamy goodness, making them a tasty and nourishing choice any time of day.
For those looking for something a little more refreshing, we also offer a selection of iced teas and lemonades. Our Mango Iced Tea is a fan favorite, made with real mango puree and a hint of sweetness. Or, if you're in the mood for something tart, our Homemade Lemonade is sure to hit the spot. Made with real lemons and just the right amount of sugar, it's the perfect thirst-quenching drink.
But where we really shine is with our fresh juices. Made with only the highest quality ingredients, our juices are packed with nutrients, vitamins, and minerals. We offer a variety of options to choose from, including Fresh Orange Juice, i-Booster, Green Juice, Staples, and Detoxifier.
Our Fresh Orange Juice is just what it sounds like – pure, unadulterated orange juice, freshly squeezed to order. It's a classic that never goes out of style. For something a little more unique, try our i-Booster juice, made with pineapple, apple, lemon, and ginger. It's the perfect combination of sweet and spicy, and it's sure to give you a boost of energy.
If you're looking for something on the greener side, our Green Juice is the way to go. Made with Romaine, spinach, cucumber, lemon, ginger, apple, and fresh parsley, it's a veritable garden in a glass. Or, for a more traditional juice option, try our Staples – carrot juice with your choice of orange or apple added for sweetness. And for those looking to detox, our Detoxifier juice is the perfect choice. Made with beets, red apple, carrots, and fresh parsley, it's a tasty way to get a little extra nourishment.
But the benefits of fresh juice don't stop there. When you juice fruits and vegetables, you're able to extract all of their nutrients, vitamins, and minerals, delivering a powerful punch of goodness to your body. Plus, it's an easy way to get your recommended daily servings of fruits and vegetables – just one glass of juice can often equal a few servings worth. Fresh juice is also easily digestible, as the juicing process breaks down the fiber in the produce, making it easier for your body to absorb all of those nutrients. And because it's made with whole, unprocessed ingredients, fresh juice is free from additives and preservatives that can be found in store-bought options.
So next time you're in the mood for a refreshing, healthy drink, be sure to stop by Coral Tree Café and try one of our delicious smoothies, iced teas, lemonades, or fresh juices. Your taste buds (and body) will thank you.