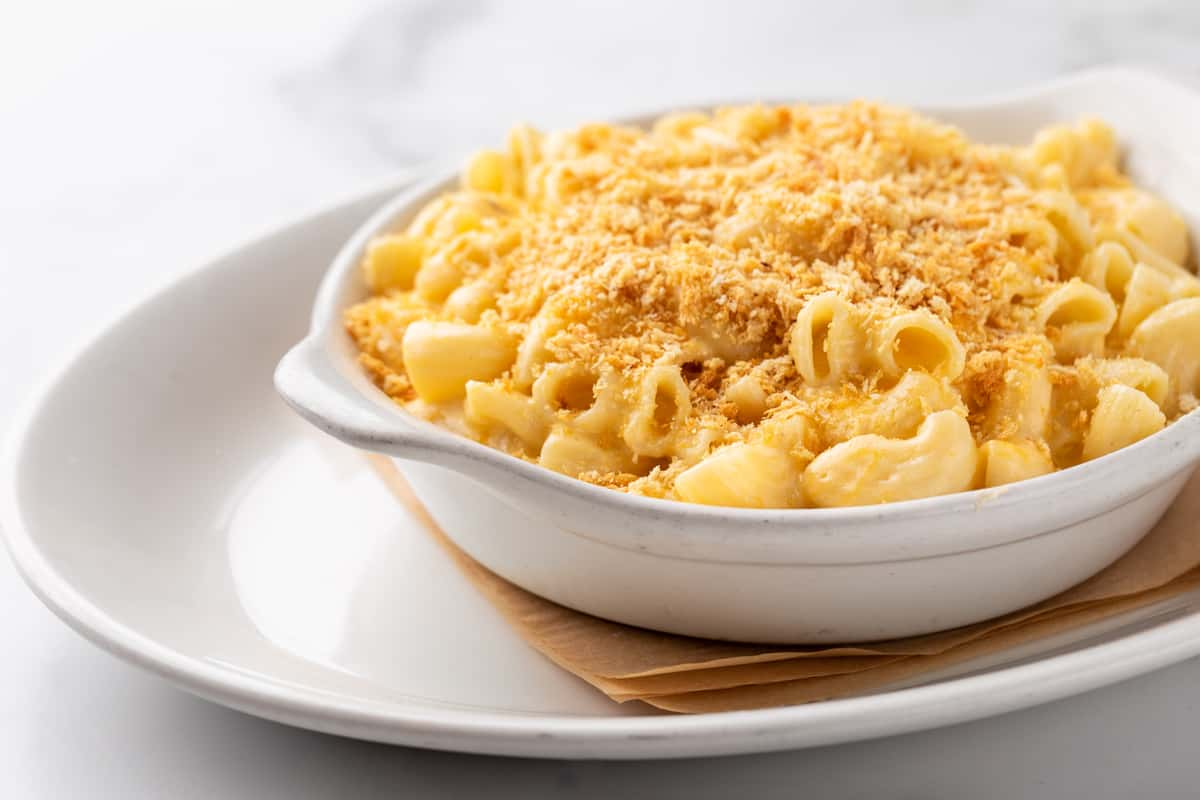 Rediscovering Comfort Foods: A Healthy Take on Your Favorites at Coral Tree Café
Rediscovering Comfort Foods: A Healthy Take on Your Favorites at Coral Tree Café
Everyone has a weakness for comfort food. These foods, which are frequently rich and substantial, create a sense of nostalgia and contentment that is impossible to match. We recognize the allure of comfort food at Coral Tree Café, and we've put our own touch on certain classics. We've found methods to make these recipes healthier without compromising flavor by focusing on fresh, high-quality ingredients and innovative cooking techniques. Let's look at our healthier spin on comfort meals.
Baked Macaroni and Cheese: A Cheesy Treat
Our 'Baked Macaroni & Cheese' is a healthier version of this popular dish. To make a rich, creamy sauce, we combine sharp cheddar, Monterey jack, Parmesan, and Danish blue cheese. But it's not just about the flavor; these cheeses are high in calcium and protein. A panko crust provides a pleasant crunch and rounds off the meal.
Turkey Bolognese: A Rustic Experience
Our 'Turkey Bolognese' is a hearty Italian classic. We replace typical beef with turkey, a leaner protein that can aid in muscle mass maintenance and immune system support. This recipe provides deliciousness while keeping your health in mind, thanks to spaghetti noodles and our house-made rustic Bolognese sauce.
Penne Al Forno: A Delectable Combination
Our 'Penne Al Forno' is another reinvented Italian classic. We make a mixture of tastes using grilled chicken, pancetta, spinach, chopped tomatoes, roasted peppers, sautéed mushrooms, and Parmesan. The spinach contributes nutrients such as vitamins A, C, and K, as well as folate, iron, and calcium.
Cauli 'N' Cheese: A Creative Spin
Finally, our 'Cauli 'N' Cheese' is a unique twist on standard mac 'n' cheese. Cauliflower, a low-carb veggie packed in fiber and B vitamins, replaces pasta. This meal, tossed in a homemade cheddar sauce and garnished with chives, exemplifies how we can make comfort food healthy without compromising flavor.
Comfort foods don't have to be a guilty pleasure. At Coral Tree Café, we think that these well-known meals may be both nutritious and delectable. We've transformed some of your favorite comfort foods into guilt-free recipes by utilizing fresh, high-quality ingredients and a dash of creativity. So, the next time you're craving something robust and filling, keep our healthy spins on these classics in mind.